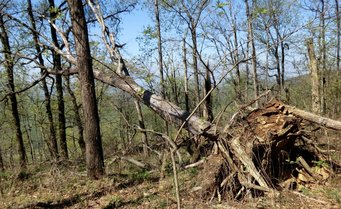 The terrain at our site is very rocky with only a foot or two of top soil. There are a lot of 50 - 100 year old trees on the site that have adapted to the conditions, but storms and wind have taken their toll.

There were several large trees that had been blown down over the years. Some of these were leaning against healthy trees we wanted to preserve so our first order of business after the survey was to remove the 'leaners'.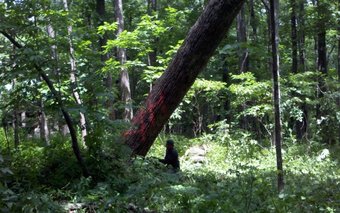 The lot sure looks different when the foliage is up.

After we marked the trees, we had a tree service remove dead trees and leaners.

It's a shame that this old hickory blew over. It's leaning up against an even bigger oak, just off camera.

For perspective, that's a man next to the tree.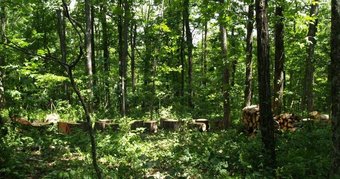 We will definately be using wood as our back-up heat source.