We were held up by rain for a couple of days but things are really starting to move quickly now. To help catch-up on the schedule we brought in an extra crew to cut and stack wood as the excavator removes the trees and rocks.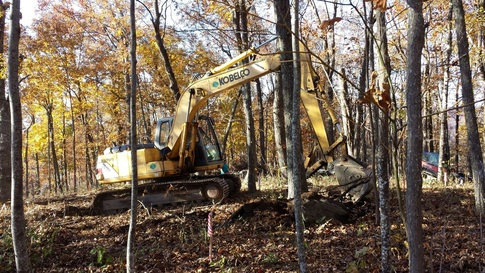 We sited the house to save as many trees as possible, but a few have to be removed.


Wow! Look at the fall colors.

Last week, when we were digging the septic, the leaves were still green.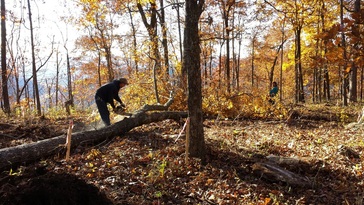 We used Garcia's Tree Service last year to take down the dead trees and leaners. We brought them back yesterday to cut the trees as the excavator takes them down.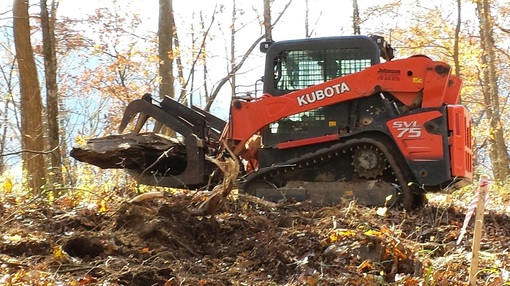 Lots of big rocks to move!

We will be using these to make natural retaining walls
Next week will be very busy. We plan to finish excavation by Tuesday when the President of Superior Walls is coming up to scope out the site for access and positioning the crane. We will have Garcia's on hand to remove any branches that might interfere with the crane's operation.

Then we install the stone base for the walls and the surveyors come back mid-week to precisely stake all the corners

Superior will be fabricating the foundation walls next week at their plant in Charlotte.