The crew from Superior Walls arrived on Wednesday with three truckloads of precast panels. The dense fog made for a long trip from North Carolina.

Set up on a wooded, sloping site was challenging. The crew from Superior Walls had a "can-do" attitude and persevered through the fog, rain and muddy conditions.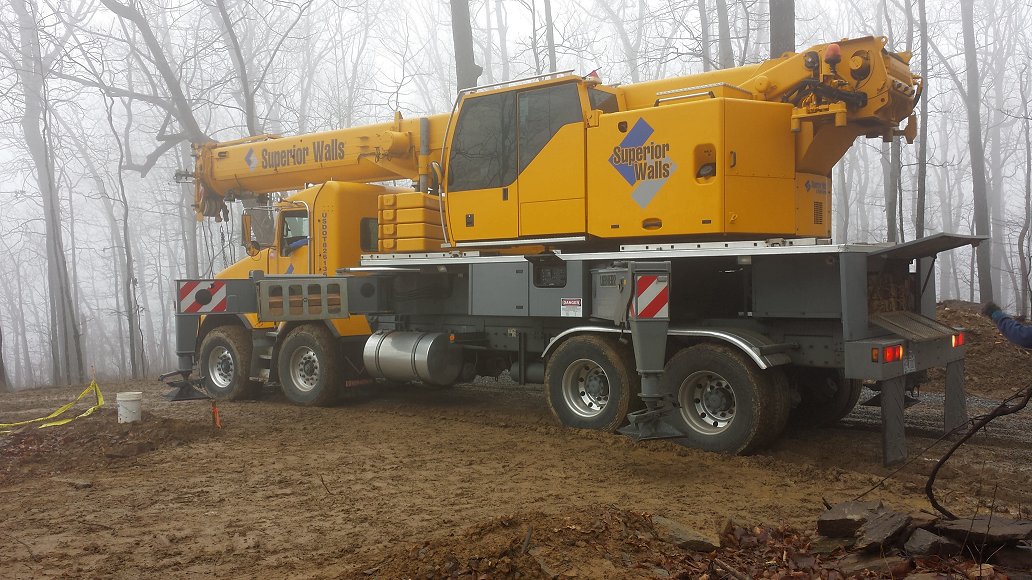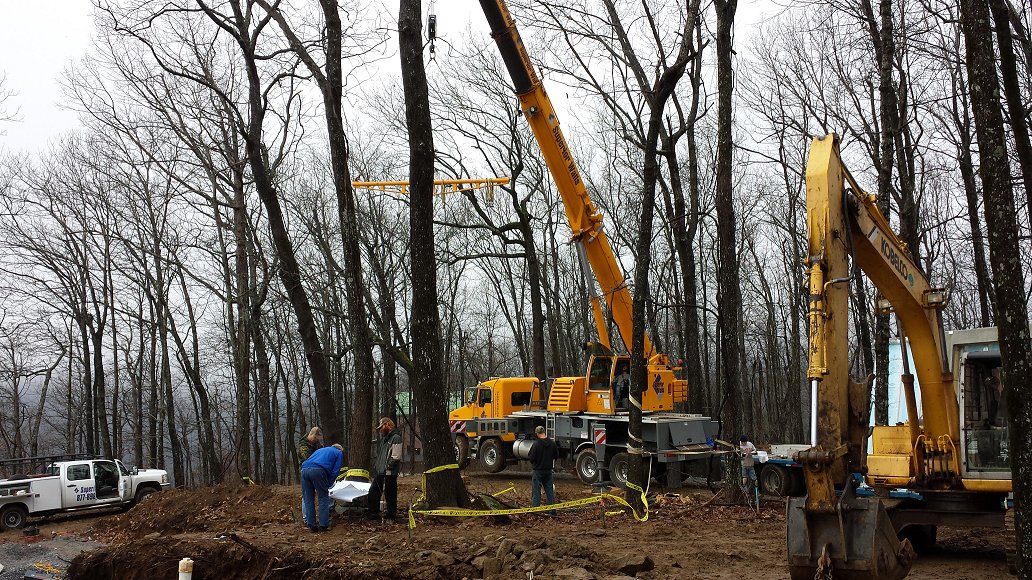 First wall going in. Wilson, the crane operator, manuvered the concrete panels off the flatbeds and through the trees.... like threading a 3,000 lb needle with a hundred foot steel thread,


We got a little break in the weather for the next few panels on Wednesday afternoon.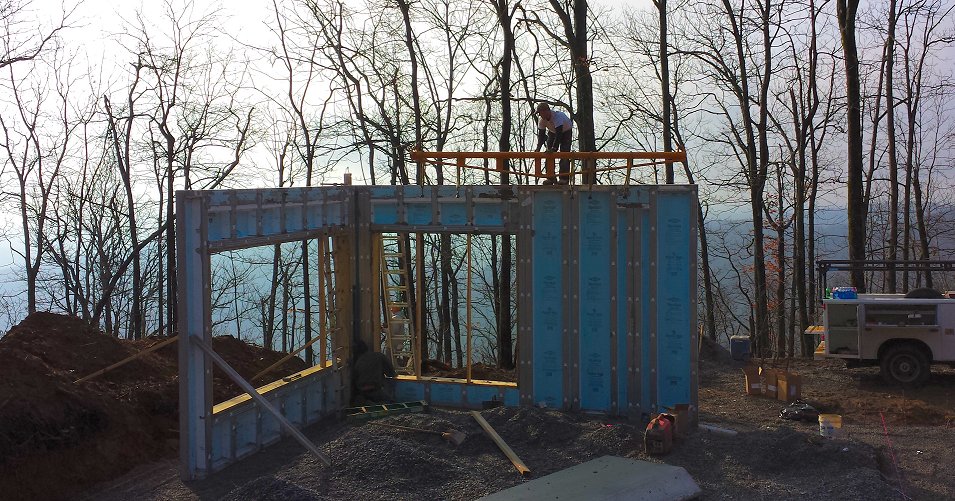 Thursday morning the weather turned ugly again. More fog, drizzle and mud. No fun backing the semis loaded with panels into the site.

Did I mention the fog, rain and mud??