The team worked all weekend to get the metal deck and remesh installed for this morning's pour. We are expecting the weather to turn cold for the next 7-10 days so the pour had to get done today. Hats off to Tony and Harry for a tremendous effort.

Here's the steel deck with the mesh reinforcing in place.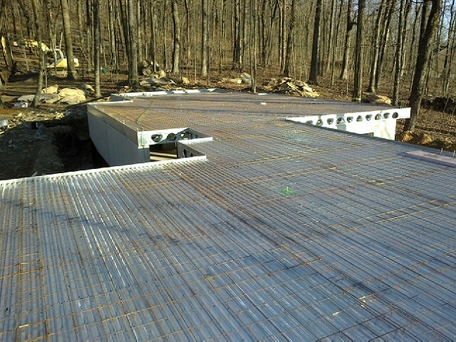 The crew pooured about 50,000 lbs of concrete on the deck. This will provide thermal mass to soak up the sun.
Floating in the trees.