As I mentioned in a previous post, we are embedding temperature sensors in the concrete floors so we can measure the heating from the sun and the effects of thermal mass. The crew installed 11 sensors in the upper slab before pouring the concrete. We now have 7 sensors in the basement slab and 11 sensors in the main floor slab.

When the framing is complete we will install additional sensors in the ceilings and roof.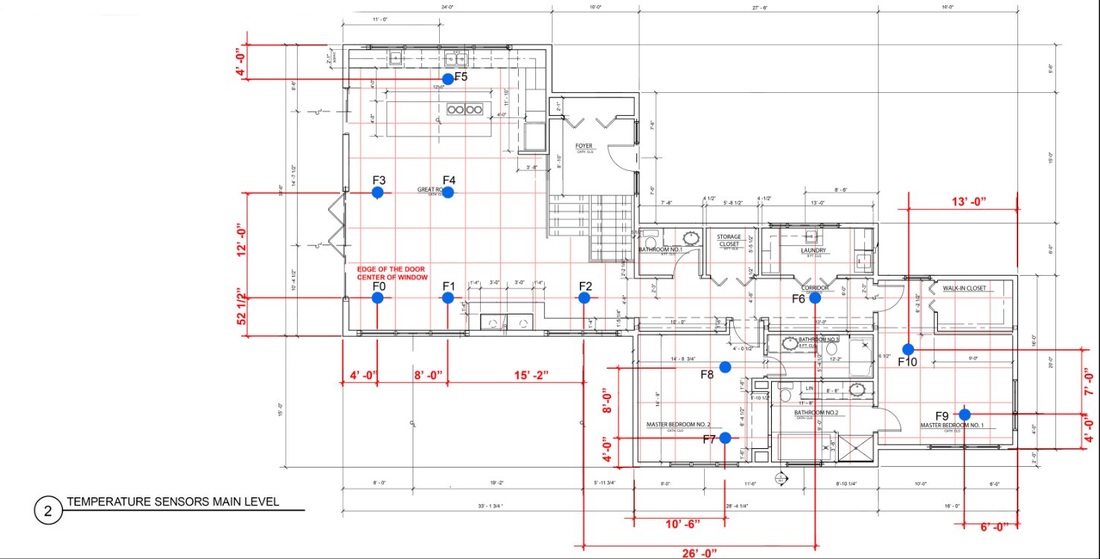 The first floor sensors go through the metal deck and will get routed through the basement ceilng.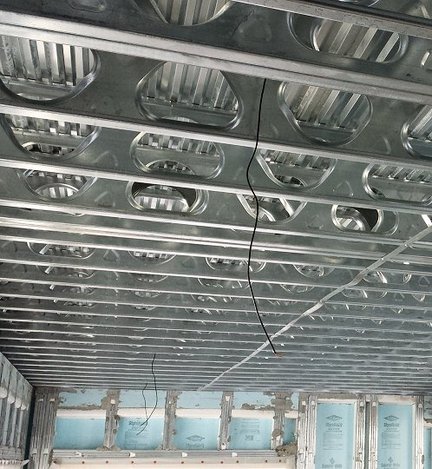 The basement sensors go through the concrete floor and will be routed up through the basement walls.