Tracey has been in Georgia the past two weeks and a lot has been going on. Our shower units and the Andersen windows have been delivered. The HVAC and electrical contractors have been working hard and the rough-in is nearly complete.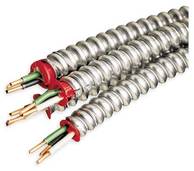 We are using Metal Clad (MC) Cable throughout the basement, within the steel joist system and wherever the wiring goes up through the suspended concrete slab.

MC cable is similar to the older armored cable but it has a seperate ground wire and does not rely on the metal sheath for grounding.

Kieth's crew did a really nice job running the MC cables through the space in between the steel deck and the top of the joists. It makes a very neat installation and the cables are barely visible in the photo below. Note that the red lines are hot water and the MC cables are above the joists.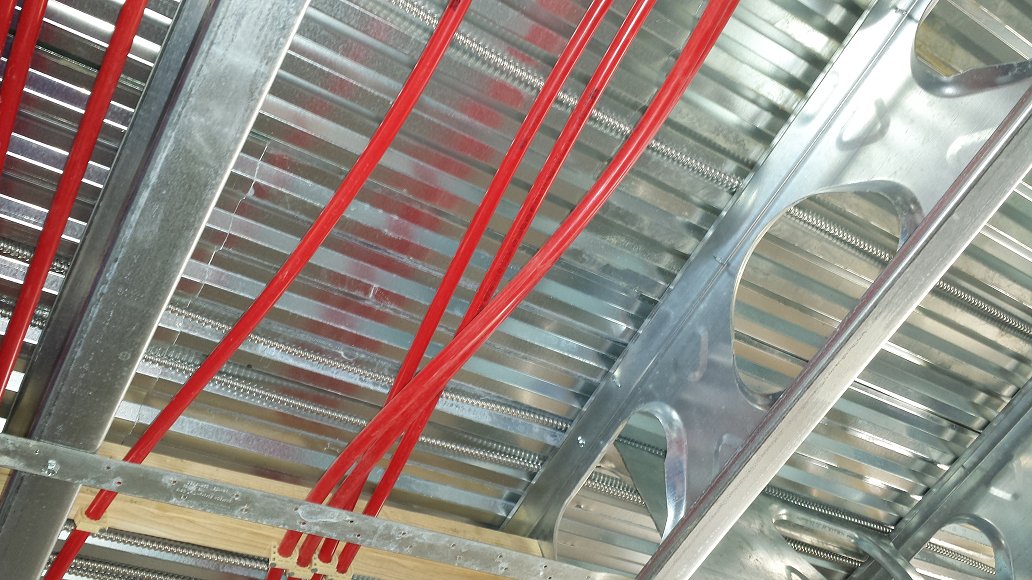 We have been planning to install a tankless, electric water heater. These beasts can draw as much as 140 Amps so we are installing 400 Amp electric service with two 200 Amp service panels. It's probably overkill, but it only cost a few hundred extra dollars and it keeps my options open if I ever decide to build a woodshop.

There sure is a lot of wire in a modern home!