A lot of dead branches and debris have collected on the site. Although we want to preserve the natual setting, it had become unsightly and it poses a fire hazard.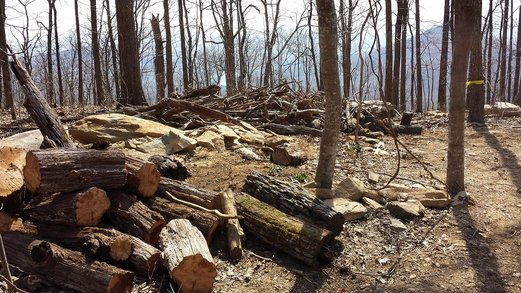 Since it costs roughly $400 per load to bring mulch in, we decided to have Garcia's come back, clean-up the debris and chip whatever he could. We know this doesn't yield a high quality mulch, but we thought it's more responsible to use it here on the site rather than throwing the debris in a landfill.

They moved the machine around the property and sprayed the mulch out as best they could, which will make spreading the mulch much easier.