The past couple of weeks have been really busy. The fiber-cement siding and soffits are all done and the exterior painting is complete except for the small roof over the front entry.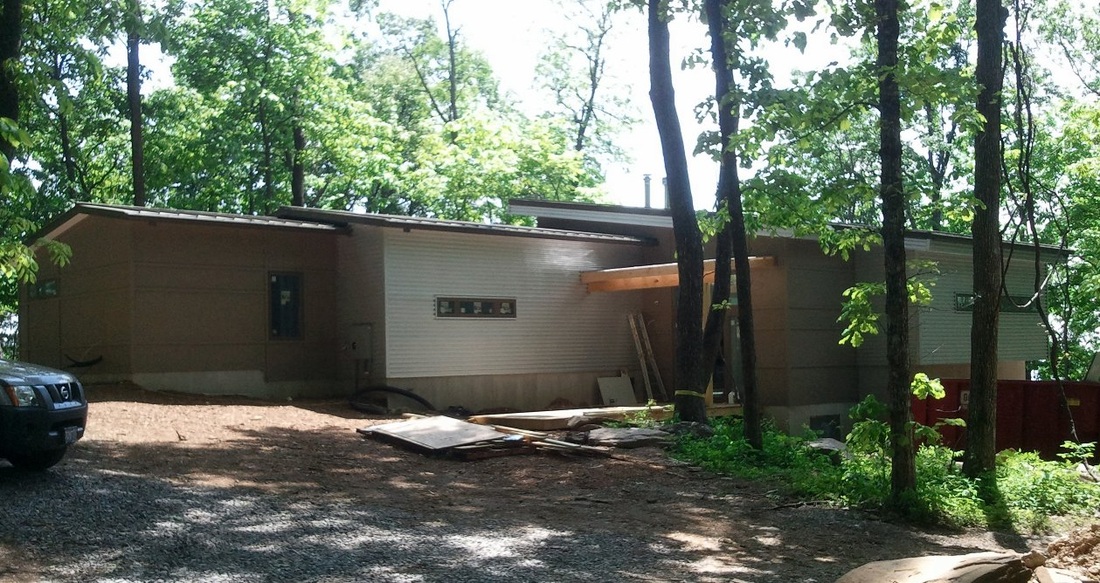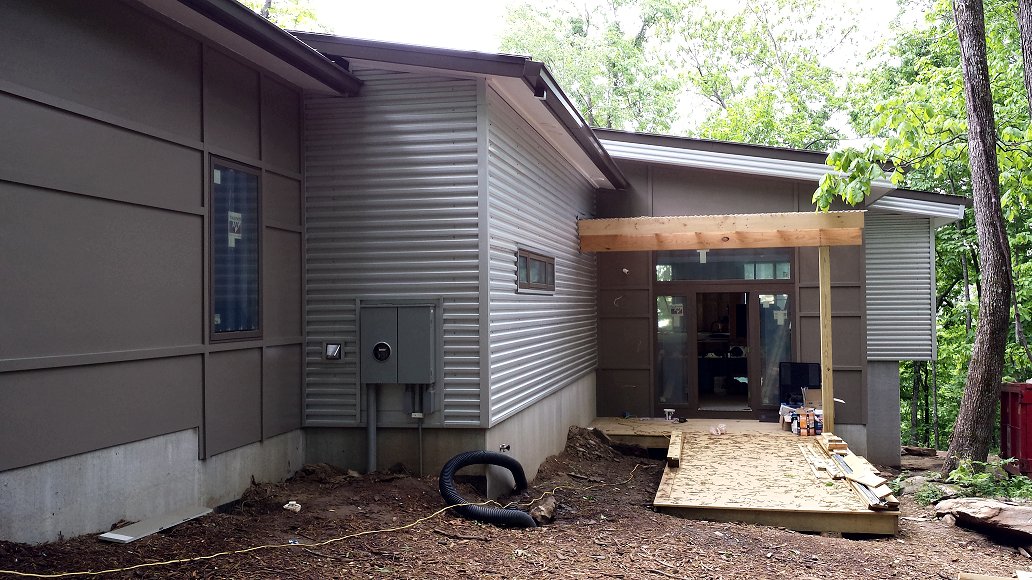 I decided to use clear Suntuf polycarbonate sheeting for the roof over the front porch. It is strong, lightweight and easy to install.
http://www.palramamericas.com/Suntuf
It will keep the front entry sheltered from the rain but it still allows natural light into the foyer. We will cover the beam and fascia with fiber-cement and then paint it to match the rest of the trim.