We had torrential rain yesterday so we couldn't get the drywall delivered. To stay on schedule the good folks at Allsouth made a Saturday delivery for us this morning.

It's really cool how they 'boomed' it in through the patio door by the kitchen. Getting all that rock into the house would have been a back-breaking job if they had to manually haul it up to the main level.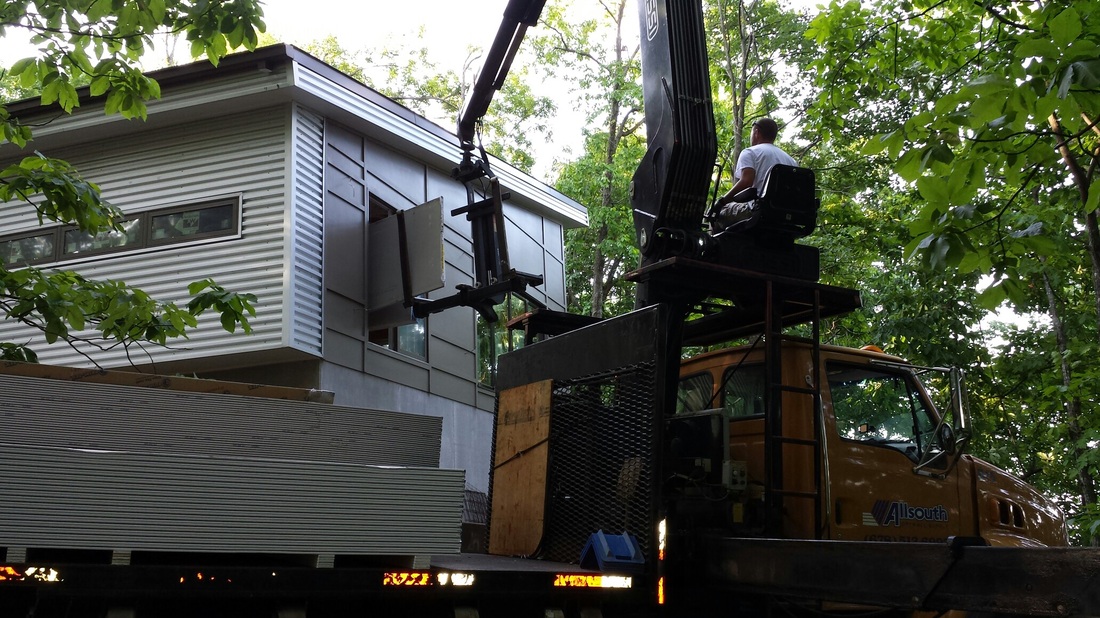 We're on track for the sheetrock crew to start on Monday. Thanks Allsouth!!