The countertops, sinks and cooktops are in. We are ready to finish the plumbing next week.

Installing granite is definately not a DIY project.
---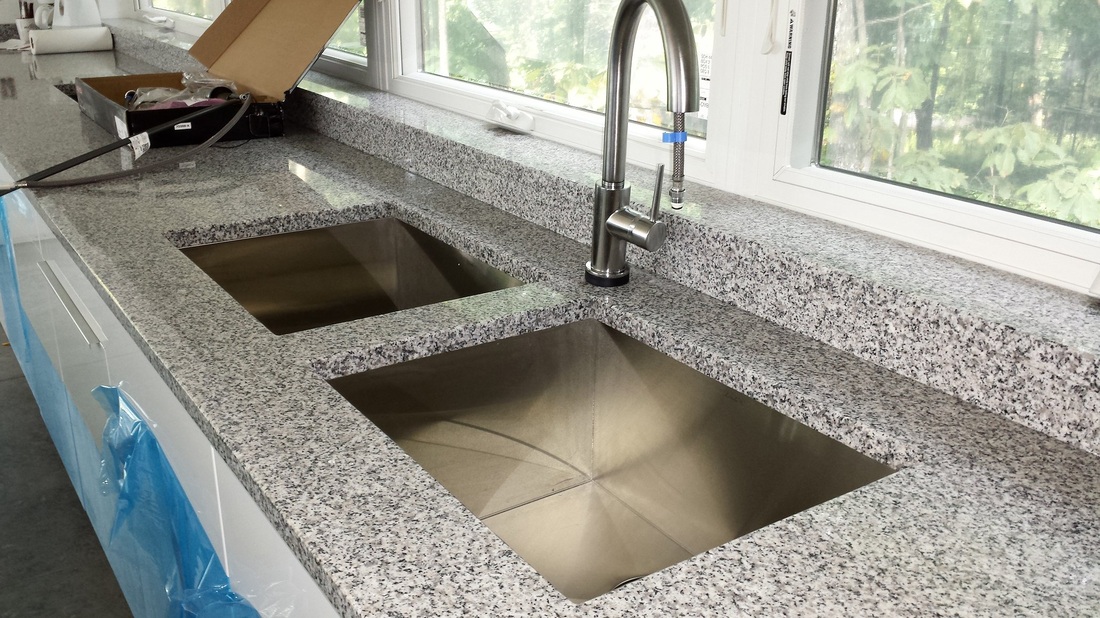 We've been reading a lot about modular kitchens so we are only installing two built in induction 'burners'. These are commercial units from Vollrath. We also have two portable, counter-top units that we can move around the kitchen or take them out on the patio.