It's been a couple of weeks since my last post. We finally have all the details on the deck worked out and started construction yesterday. We hope to wrap this up by the end of the month!

The deck project is a bit complicated. The slope requires some substantial concrete footings and we decided to construct the deck itself with square tubular steel columns and steel I-beams because of the height.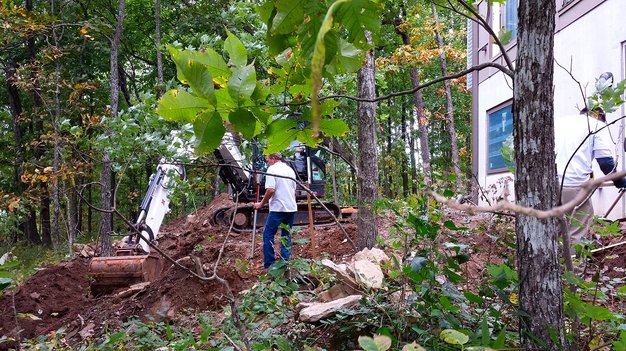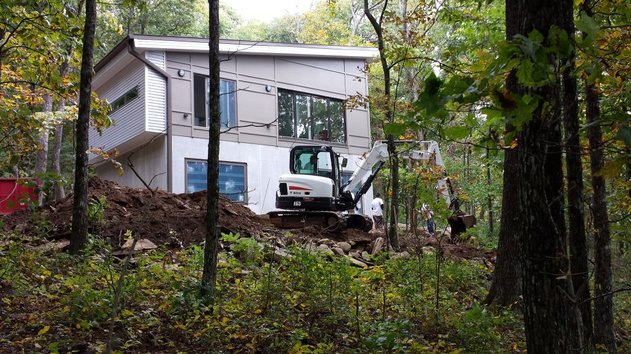 In a few weeks it will look like this... and we'll be able to watch sunsets from the deck!