Insulation is a big factor in any energy efficient design. As I wrote in a much earlier post, air infiltration would account for about 40% of our heat loss if we used conventional insulation so we looked at ways to build a tight envelope.

In the early design stage we looked at building with Structural Insulated Panels (SIPs). The SIP panels are typically made as a sandwhich that has OSB sheathing bonded to an insulating foam core. With SIPs you can construct very tight, energy efficient shells but the cost was just prohibitive.

We also investigated using spray foam to fill the wall and ceiling cavities but the foam is very expensive.

We decided to go with a "Flash-Batt" system. This technique uses a layer of spray foam against the outside walls to get an airtight seal and then conventional fiberglass batts, which are much less expensive, are used to fill the rest of the wall (or ceiling) cavity to get the desired R-value.

The spray-foam creates a vapor barrier against the oustide wall. The system has to be designed for the specific climate to avoid having moisture condense inside the walls, which would create mold or rot problems.

We used 1" of closed-cell foam in the walls (about R-7) along with R-19 Batts for a theoretical total of R-28. However, the 5 1/2" batts are being compressed into a 4 1/2" space so the actual R value is probably closer to R-24.

The ceilings have 2" of foam and R-25 batts for a total of R-39.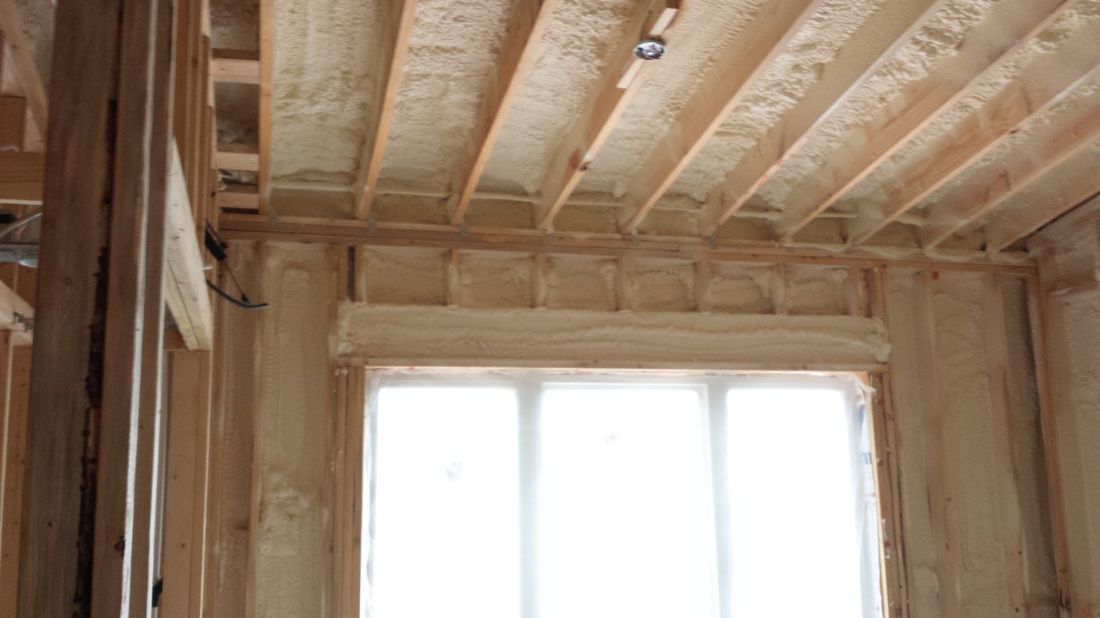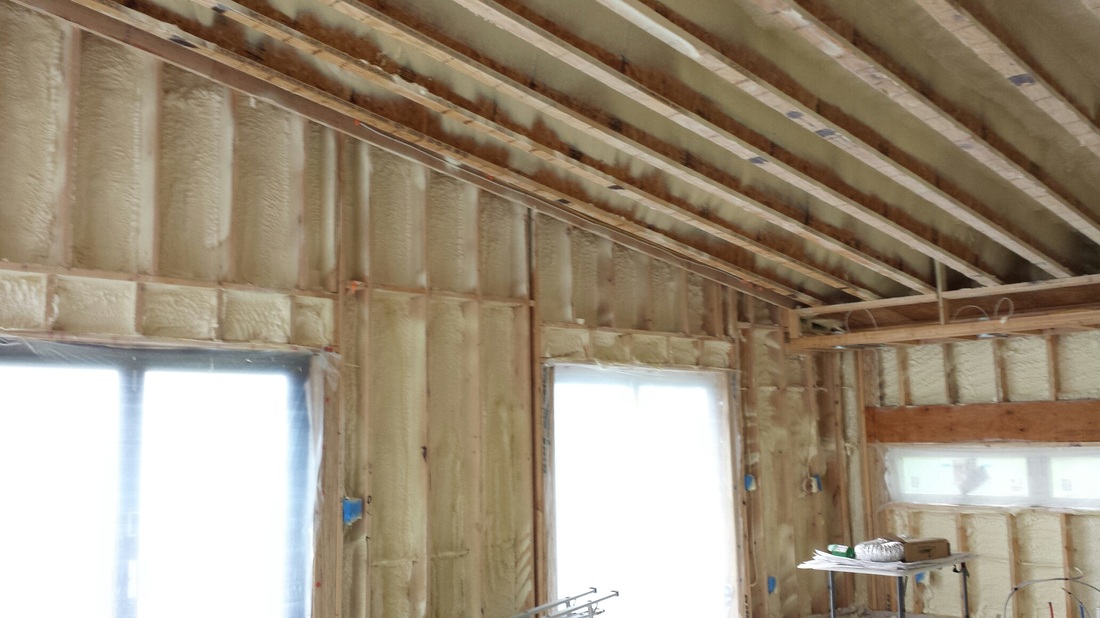 The basement walls are precast concrete panels from Superior Walls and have 2" of Dow blue board cast into the walls. Along with R-19 batts this provides a total R value of R-31.