As usual, I am way behind on updates to the blog. The heating season ended in April and it's June already. We have been busy working on the basement and I've started on design of a solar panel array that will go on the roof... but that's a topic for a future post!


Wood Stove
We installed an Osburn Matrix high efficiency wood stove in December but, with the basement still under construction, we hardly used it this past winter. We consumed roughly 1/2 face cord of mixed hardwood from January through March. That's so little I'm not going to try to calculate the effect on our energy use until next winter.
On a side note, our heating cost has been so minimal that the stove will never pay for itself in reduced heating bills. However it has 4 big plus factors:
It provides a backup heat source if the power goes down.

We live in the forest and the wood is free.

It heats very quickly

Great ambiance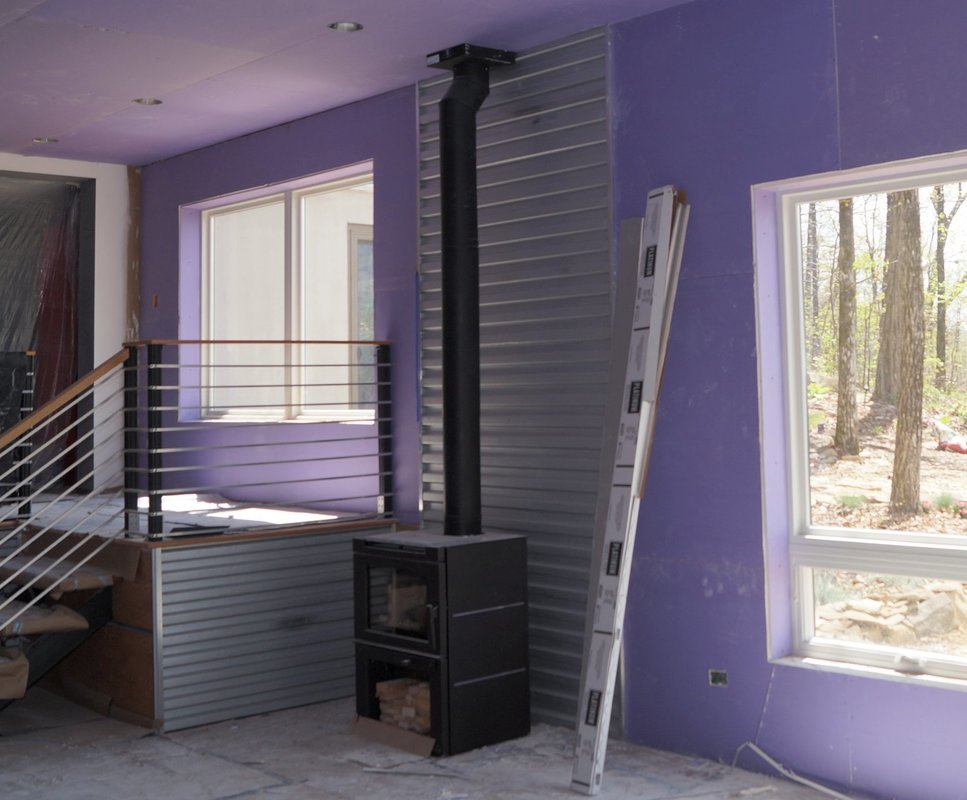 We used left-over / scrap galvalume siding to make reflective panels behind and to the side of the stove. I really like the way it turned out and I'll post more details in a future blog.

2016 Heating Season

This year I've decided to include October and April in the heating season report. We don't use a lot of heat in either month but they average about 250 HDD each and together account for 10-15% of the annual heat load.

For comparison the following graph shows HDD by month for Winter 2015 and 2016.



Both of the past two winters have been warmer than average with winter 2016 being close to record warmth. For comparison, the 2015 heating season had approximately 3413 HDD while this past heating season was only 3022.

The second graph shows the energy used for heating by month for both years.




The total energy used for heating was 3330 kWh in 2016 compared to 4358 kWh in 2015. Put another way, our total cost for the 2016 heating season was less than $350.00.