Parts of the Southeast are suffering through one of the most severe and prolonged droughts in the last 100 years. The last time it rained here at neoTerra was on September 19th. For the first time in history we had zero rainfall in October (the average over the previous 13 years is 4.4 inches).



The Rough Ridge fire is the largest in Georgia history and has already consumed more than 10,000 acres in the rugged Cohutta Wilderness near Ellijay (the next town north of us). The fire has been burning for more than five weeks has been expanding rapidly over the past 2-3 days.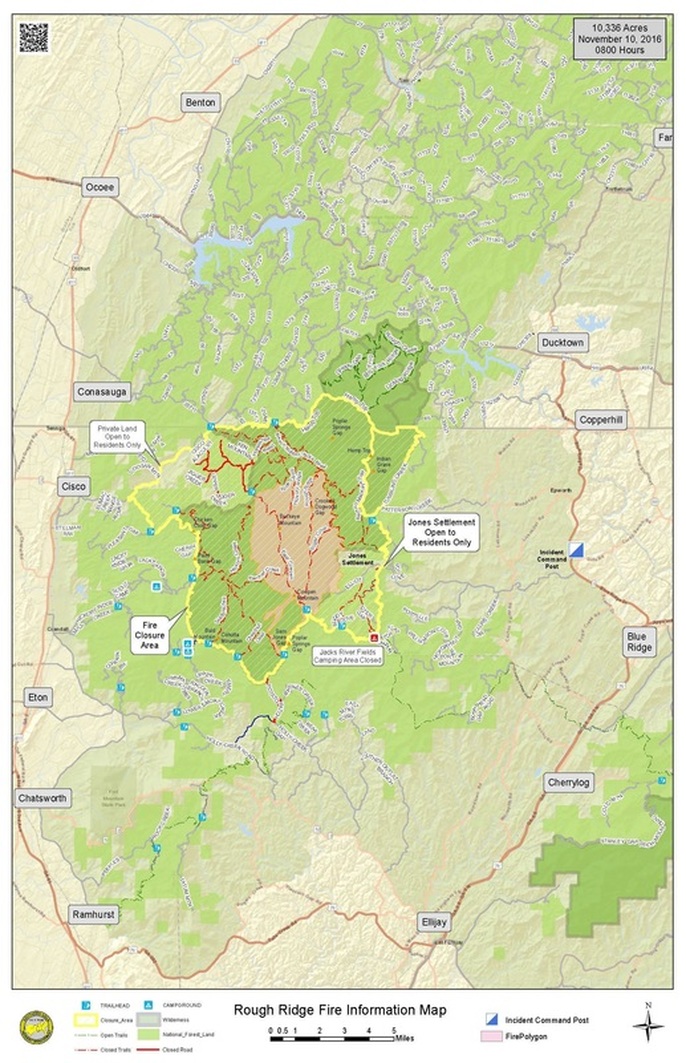 Smoke plumes from Rough Ridge and from numerous fires in Tennessee and North Carolina are covering the area and extend all the way to Atlanta. With no rain in sight, the drought and dangerously dry conditions are expected to continue through winter.