Intro

We really like all of the space saving concepts coming out of the Tiny House movement and we try to make the best use of space in each room. The 2nd bedroom has a 10 foot cathedral ceiling so I wanted to design a built-in wardrobe and mini workstation that would utilize the vertical space.

As I mentioned in a previous post, we weren't very satisfied with the IKEA Besta shelving so I decided to utilize the new IKEA Sektion kitchen cabinets for this project.

This is our last IKEA project on the main level.

Egonomics

The Sektion line includes 80" tall cabinets. I assembled the cabinets over a low, 2" toe space which places the top of the cabinet at 82". This allows the clothes rod to be placed at 80" which leaves plenty of space for drawers or shelves under hanging garments.

The higher cabinets require a ladder and are used for seasonal storage. The picture below shows a standard 8' ceiling height... we have a little over 10' available for hi-rise storage.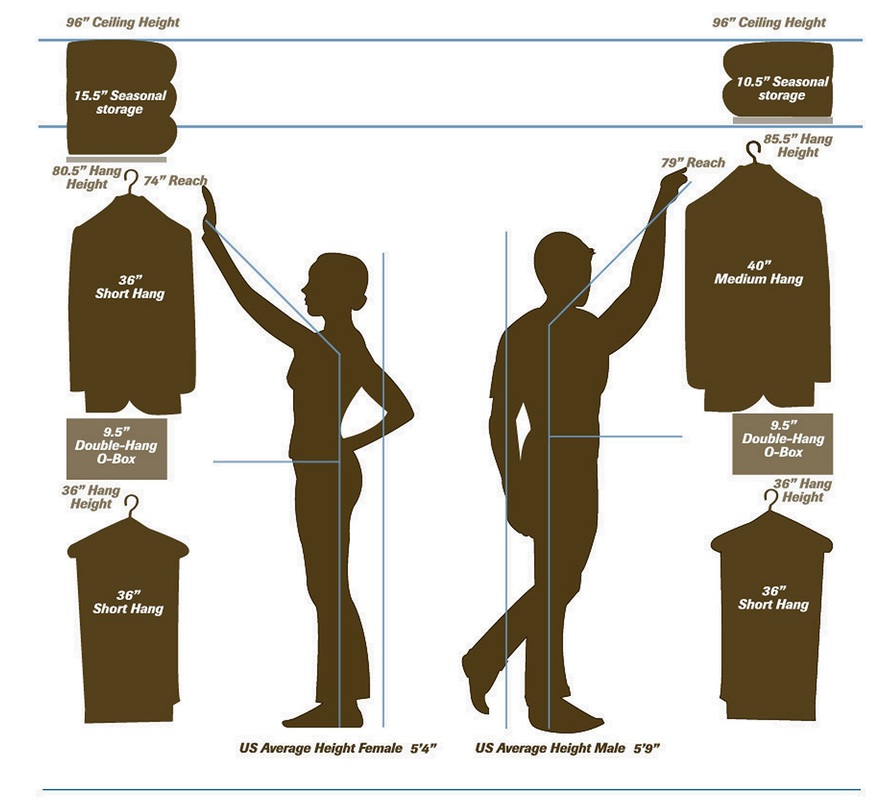 The first tier of cabinets hung. There is a five foot wardrobe and a five foot workstation.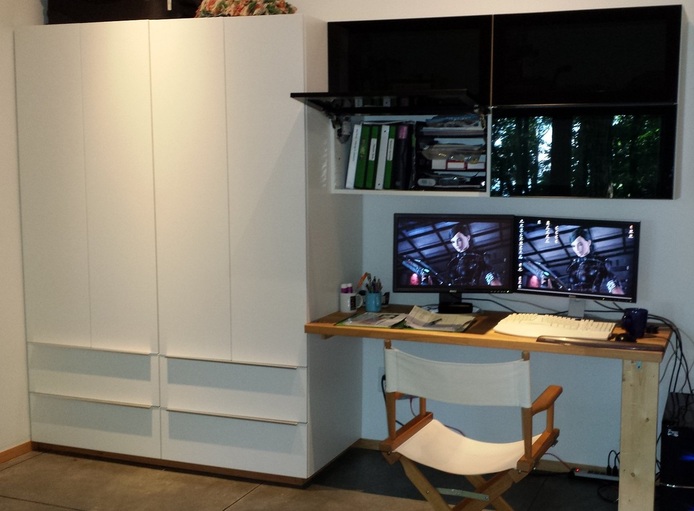 Now for the next two tiers... remember this is a Hi-Rise built in. Note the Sektion suspension rail. It is far superior to the Besta product.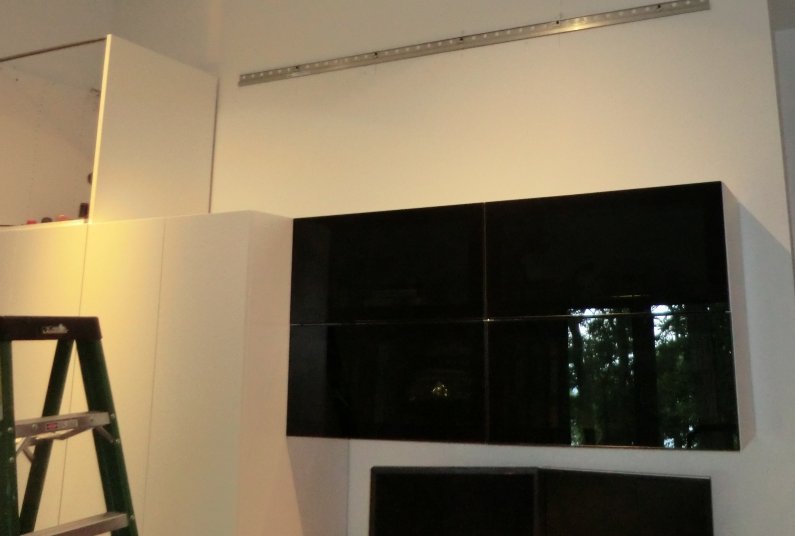 All Done! This room will do double duty as a guest room and office with a lot of overhead storage for seasonal items.