As I mentioned back in October, we decided to change the front entry to take advantage of the slope. Instead of steps going down to grade, we are going to build a low 'bridge'. We got the idea from this raised walkway we saw at Gibbs Gardens.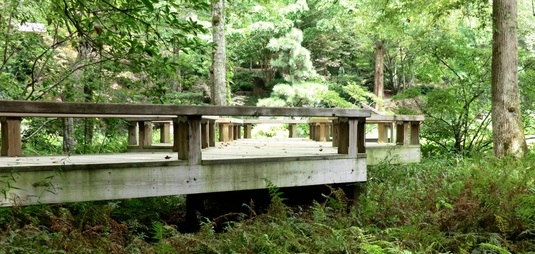 Now that the foundation is in, we could measure the actual grading and Tracey has finished the design. The grading will look something like this...


The porch will be about 3 feet above grade and the walkway will extend to the east.